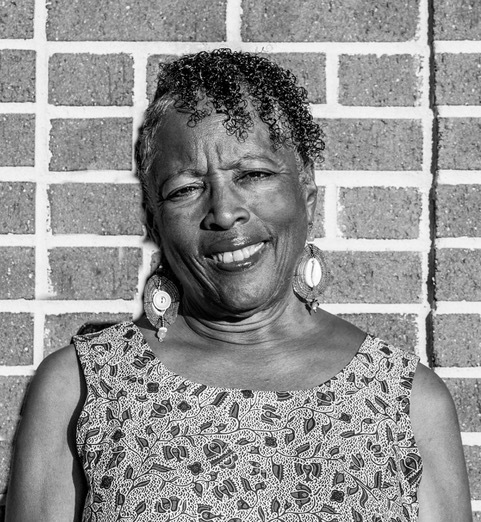 Biography
Linda Janet Holmes, writer, biographer, oral historian, curator, and long-time women's health activist, is the author of the groundbreaking book, Safe in a Midwife's Hands: Birthing Traditions from Africa to the American South. Holmes' most recent book focuses on stories emanating from decades of interviewing African descendant midwives in the American South, intertwined with the stories of traditional midwives in Kenya, Ethiopia, and Ghana.

Safe in a Midwife's Hands is rooted in the research and writing for her previous book, Listen To Me Good: The Life Story of An Alabama Midwife, (Ohio State University Press). Co-authored with Margaret Charles Smith, a traditional African descendant midwife, Listen to me Good continues to be a widely read best seller, 27 years after its publication.

The award-winning book led to Holmes' receiving support from the Ford Foundation and the Black Women's Health Project to curate the widely acclaimed 2006 traveling Smithsonian Anacostia Museum exhibition, "Reclaiming Midwives: Stills From All My Babies." Selected images from the exhibition remain on view at the National Museum of African American History in Washington, D.C.

Holmes' writing on Black midwives is also influenced by her work at the University of Medicine and Dentistry of New Jersey, where she held a faculty appointment with the nurse midwife educational program. Her work at the New Jersey Department of Health and Senior Services, leading cultural competency initiatives and serving as Director of the Office of Minority and Multi-Cultural Health, increased her commitment to advocating for African-descendant midwives.

Numerous national and international organizations have recognized the author's support for traditional midwifery practices worldwide, including the Pan American Health Organization of the United Nations, the Black Women's Health Project, the Boston Women's Health Collective, the Rockefeller Foundation and Spelman College in Atlanta, Georgia.

In 2023 The University of Virginia School of Nursing's Bjoring Center for Nursing Historical Inquiry selected Holmes to receive their 2024 Agnes Dillon Randolph Award for her research and writing documenting the history and contributions of Black midwives.

In Virginia, Holmes was the first curator of the Portsmouth Community Colored Library Museum, where she not only collected midwife stories beginning in the era of enslavement but recorded oral histories that document the experiences of others who defied the restrictions of Jim Crow segregation. Holmes' work also has included recording oral histories with Hampton Institute students who staged the first sit-ins in Virginia.

Recent publications in Virginia include an essay on Benjamin L. Wigfall, a Hampton Institute student, artist, and cultural worker.

Holmes credits Toni Cade Bambara, her professor at Rutgers University Livingston College, as being a continuing influence on her writing and work. Holmes' first published books focus on the life and work of Bambara: Savoring the Salt: The Legacy of Toni Cade Bambara, co-authored with Cheryl Wall and A Joyous Revolt: Toni Cade Bambara, Writer and Activist.

Holmes' first short story is a transformed popular children's story, "The True Story of Chicken Licken," published in Bambara's Tales and Stories for Black Folks, l971.

Holmes continues to write and record the oral histories of cultural workers. Her sunrise walks close to Hampton's saltwater ponds where water birds make their homes are an ongoing source of inspiration.